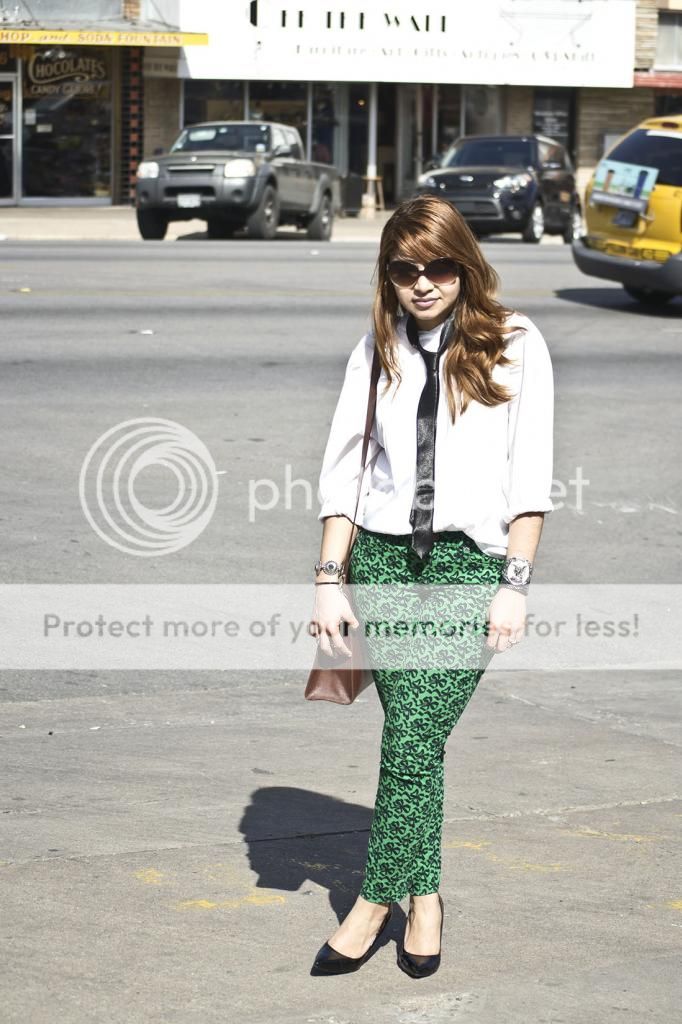 These are by far the best pair of pants I have ever owned. I can't stop wearing them! (I'll share later.) They are cords so they're a tad bit on the warmer side, but we've had a few cold days so I've been able to wear them nonstop. Also, I might sneak them in until it's too hot outside given my office is super cold anyway...
Anyway, I went to Austin for spring break where these were taken. I was definitely overdressed than most people there, but I'm used to that. I just hope I had found these at the beginning of winter.
j.crew bow print cords, vintage top, and random tie bought from ebay.