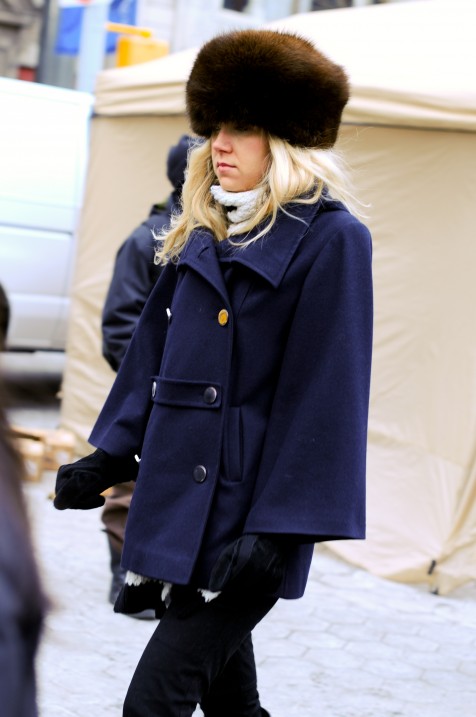 Today is officially the first day of fall! I'm so excited. When I stepped out the door this morning, I was actually cold. A about a month or so and I'll be in full Fall attire. (I did wear tights the other day; I missed them so much!)
Which brings me to big Russian hats, I can't take them out of my mind. I should hunt one down. But instead I found these two pics. Now I can sleep dreaming about them.
Seriously, here in TX we're more than ready to move on.