The one thing I love about cold weather is the ability to layer and layer and layer--especially for someone who is always cold. Therefore, I always load up on blazers and jackets whenever I can.
The colors and fit of this jacket will surely make it one of my go-to pieces this fall. I can't wait till the weather is just a little lower.
I have a pretty hard time editing my accessories. The more the merrier!
I'm also wearing a Spongebob "It's all Geek to Me" tshirt. He's so adorable wearing reading glasses.
I was also extra lucky to find this brooch. I know it doesn't look like it here, but when you just look at her, it looks like her eyes are closed, sleeping eternally.
It's not signed and I have no idea if it means something with that big hat and all, but I completely adore it. I've started to call it the "Sleeping Lady."
I'd figure it'd be a good contrast to the "Warrior Lady" on my Davis and Whiting cuff.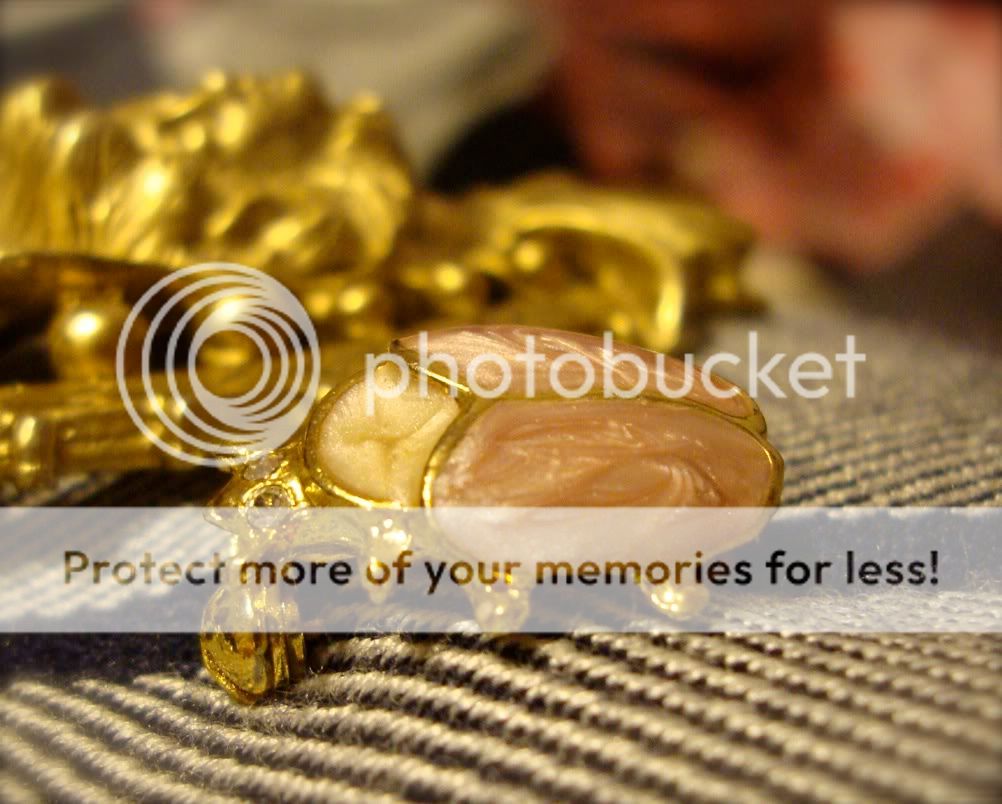 Wearing: Haberdasher blazer, Spongebob "It's all Geek to Me" tshirt, unknown brooches, Davis and Whiting cuff, and Guess pearl necklace.